Memorial Celebration: Saturday, February 26, 2022, 10:30am - 2:30pm
A memorial celebration for Brian Lathan Kennerly will be held:
Date:  Saturday, February 26, 2022
Location:  The home of Brian and Mike at 1406 Fair Park Blvd in Little Rock. 
Times:  10:30am - 2:30pm.  Please drop in any time during this period.
We will have light food and beverages.  There will be a photo slideshow of Brian, a song playlist, and a celebration book in which you can leave a message.  Brian didn't want a formal service and he didn't want anything "preachy", so there will not be set time for anything.  We will just gather as friends and remember and celebrate Brian.
Donations
Instead of sending flowers, please consider sending or bringing seeds that can be used to plant various vegetables, herbs, and flowers in the raised garden beds that Brian built at our home during the Spring of 2021.
Donations can be made to:
When you donate to UAMS Cancer Institute, there is a section for tribute and acknowledge:
"Is this gift in honor or memory of someone? Whom should we notify about your gift?"
Tribute Information: Memorial of Brian Lathan Kennerly
Gift Acknowledgement Information: Mike Lauro, 1406 Fair Park Blvd., Little Rock, AR 72204
Obituary to run in Sunday, February 20, 2022 Arkansas Democrat Gazette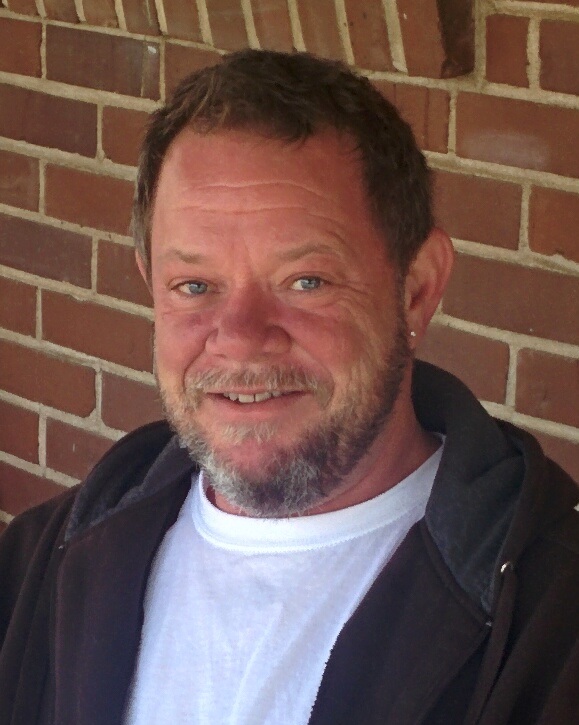 Brian Lathan Kennerly, 59, of Little Rock, Arkansas passed away Thursday, February 10, 2022 at home after a long and courageous battle with cancer. Brian was born on August 26, 1962 in Pine Bluff, Arkansas, to the late Horace Horton Bays, Jr. and Ettie Thomasine ("Tommye") Kennerly Bays.
He is preceded in death by his sister Belinda Bays Daigle, his parents Horace and Tommye, and his four-legged canine companions Montana ("Tanny Bones"), Tucker ("Tuck Tuck"), and Buckley ("Lazarus Buckley Scrumpleface").
He is survived by his loving husband Michael V. Lauro, Jr. ("Mike") and their dog Nick, of Little Rock, and brother-in-law Maurice Thomas Daigle, Jr., nephew Zachary Thomas Daigle, nieces Hannah Daigle Pham and Molly Elizabeth Daigle, and grand-nephew Khai Huy Pham (Hannah), grand-nieces Kora Annette Pham (Hannah) and Ella Reese St. Germain (Molly), special friends Tina Peltz, Dale Wayne Allen, Dena Dixson, Cathy Simpson, and many others who loved him dearly.
Brian and Mike met on April 4, 2004 (4/4/4) in Little Rock, were married on August 8, 2008 (8/8/8) in Sacramento, California, and spent their honeymoon in San Francisco. They shared a love of the outdoors through kayaking, camping, walking, flying kites and riding scooters. Brian enjoyed cooking dinner at home and loved that he married a breakfast maker. Both expressed their love of animals by providing a warm home and loving hearts over the years to a number of dogs and one cat, including rescuing a three-legged dog ("Trio") from the street, helping her give birth to 6 puppies at home, and finding adoptive homes for all. While Brian and Mike had fun on many road trips and adventures, they primarily loved to spend time together and with their four-legged companions at home.
Brian graduated from Pine Bluff high school and worked as an Operating Room Technician at Jefferson Regional Medical Center. After his father passed away, he devoted much of his time to providing care for his mom at home. After she passed away, Brian moved to Little Rock where he became involved in local theater as a volunteer and actor at The Weekend Theater.
He worked as the box office manager at the Arkansas Repertory Theater, but left that position to support Mike through law school. After helping Mike set up a solo law office, he worked in administration at the University of Arkansas at Little Rock and later joined the Arkansas Teacher Retirement System as a Benefits Technician. His public service commitment included serving on the board and as president of the Oak Forest Neighborhood Association.
His creativity and interest in woodworking inspired him to start a small business called Top Shelf Cedar Products which he used to craft a variety of aromatic cedar "keepshapes." Numerous keepshape themes included Arkansas The Natural State, Christmas holidays, and animals. Useful for repelling moths and scenting the air, his creations were given as gifts and sold at the Green Corner Store in Little Rock.
Brian wanted to be remembered as a good guy and typically greeted folks with a smile, "namaste" with folded hands, and sometimes a one-line joke. Throughout life he strove to be punctual, keep a positive attitude, and was eager to learn new things the right way and to perform tasks with the utmost accuracy. For close friends, Brian was a real, true, and spirit friend by always sending uplifting and encouraging words and pictures to them. He will be greatly missed.
Brian's family would like to express sincere gratitude for all the staff at the UAMS Cancer Institute, in particular Dr. Sajjad A. Bhatti for his primary care and genuine concern for Brian's cancer treatment and life. We were blessed by the angels at Arkansas Hospice, including nurse Barbara Walker and assistants Armatese, La Toya, Rose, and Anna, who helped to fill Brian's final week with love, peace and comfort.
A memorial celebration is scheduled for Saturday, February 26, 2022 at Brian's home. Please visit https://mikelauro.org/ for details and donations.